Austin, Texas: Day 1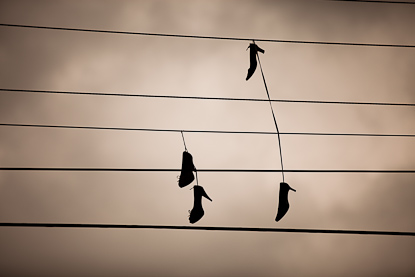 I arrived in Austin at about 11 in the morning, and my friend Nicole met me at the train station.
I'd never actually met Nicole before…  back in my junior year of high school, a few friends of mine and I created a website called Electronic Mayhem.  It was a blog of sorts, but we typically stuck to making fun of ourselves, other people, and writing movie reviews.  At one point, we set up a discussion forum as part of the site, and invited a few other friends of ours who had websites to share the forum.  The forum thing took off, and a year later, we spun the forum off into it's own website called xForums.  It had a good four-year run, and in 2005 after it was maliciously hacked a number of times, we let it die peacefully.  Nicole was a long-time member of xForums, and we'd kept in touch sporadically since it's demise.  When I met her at the Austin train station, I felt like we were already old friends.
We got lunch in Austin with some of her friends, and there we met up with Rowan, another girl I'd known on xForums, who everybody on the forum knew as Badger. Apparently I was the one responsible for Badger moving to Austin years ago, which was…  pretty cool.  I'm also directly responsible for a number of marriages in other parts of the country.
We ate a buffet breakfast and enjoyed bottomless mimosas for an hour or so, and very full, Nicole and I left to explore Austin.
Our first stop was a coffee shop, where I finally got to write a blog entry I'd posted a few days ago and Nicole caught up on some work.
From there, Nicole took me to the Texas Capitol building: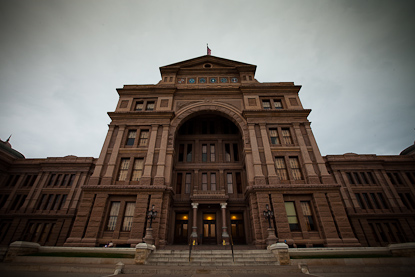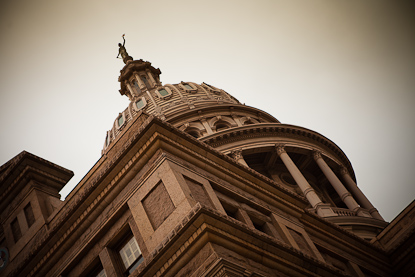 It was a bit of a gloomy day, so we went inside to wander around.  This is the inside of the amazing rotunda dome: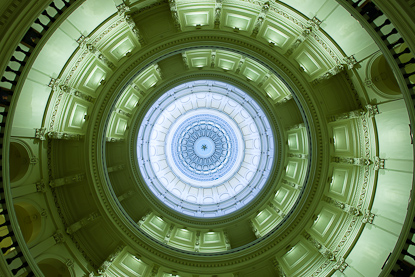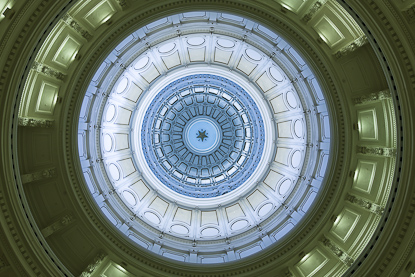 Around the star at the top, it says "TEXAS" written around the points, but it's difficult to make out at this resolution.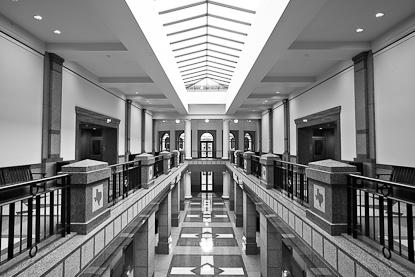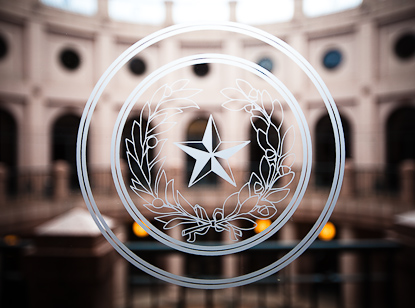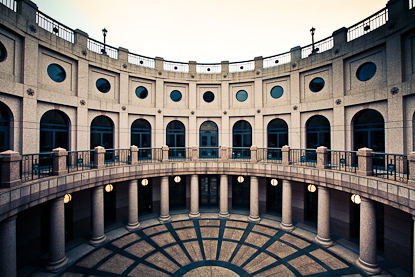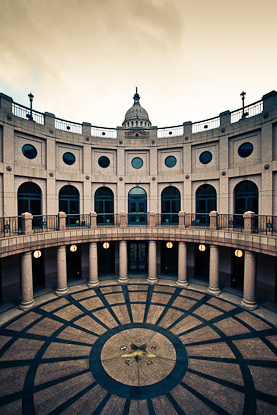 After leaving the capitol, we walked down Congress street to meet her cousin, who was performing in an improv show.
I took this photo on the way to the show: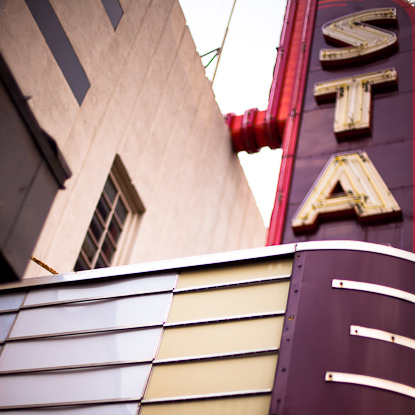 The show was very good, and a lot of fun to watch.  I yelled out some suggestions when the audience was asked for participation…  just thinking of subjects to yell out quickly is hard enough.  I don't think I could think fast enough to do improv myself.
After the show, Nicole and I went with her cousin and the other improv actors to the Iron Cactus, a mexican food restaurant on Sixth street, which is Austin's nightlife district.
On the way to the restaurant, I noticed just how much Austin seems to love neon signs: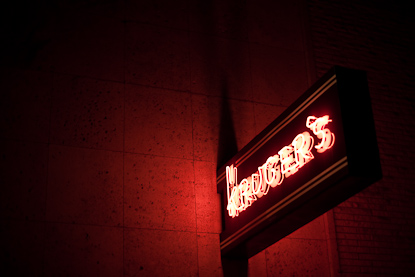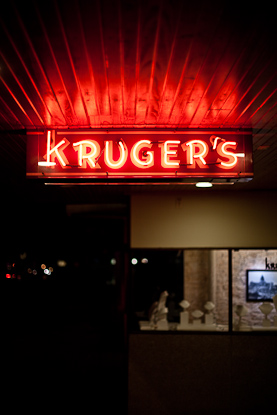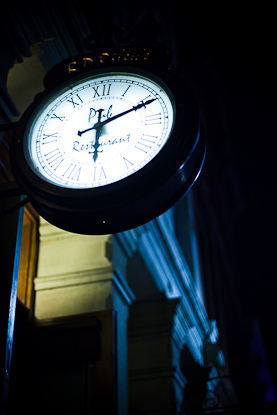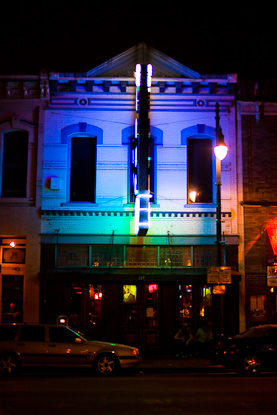 I shot all of these handheld at very high ISO speeds, but I'm still happy with how they turned out.  I love how the signs and neon create these neat little pools of light on the street: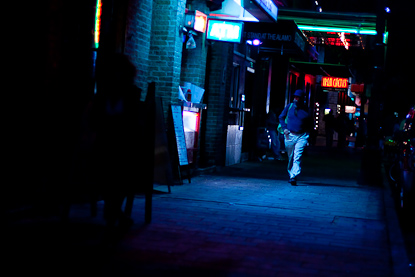 This is the bar at the Iron Cactus: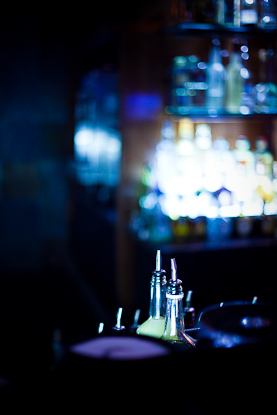 After dinner, we did a little bit more walking around downtown.  This is what looks like a 1930's -era car parked in front of the Driskill Hotel.  Apparently it's used for deliveries by their bakery: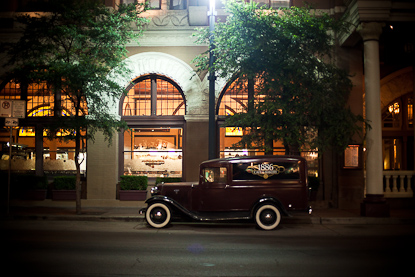 More neon on the walk back to the car:
Finally, on the way home, we made a quick stop at Wal-Mart so Nicole could pick up an air mattress pump.  I think the last time I was in a Wal-Mart was 3 or 4 years ago, and I don't think I'd ever been in one before that.  The place was absolutely massive.  It was much larger than an average city block in San Francisco. I didn't take any photos though, except this one: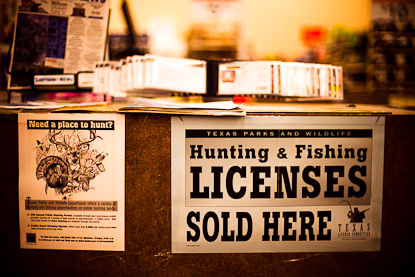 Even in the weird little liberal bubble of Austin, this made it abundantly clear that I was still in Texas.