Gas Station, Lower Ninth Ward
Josh and I were driving around and found this abandoned gas station, ostensibly left since Katrina rolled through.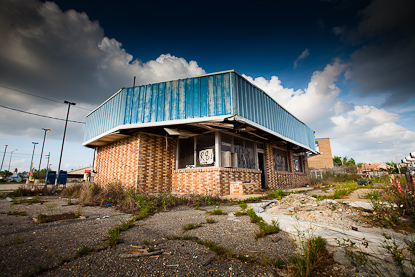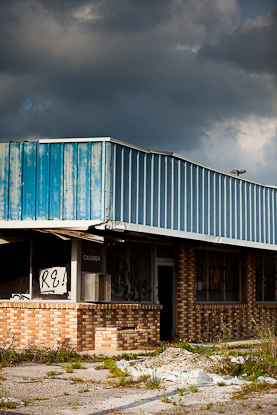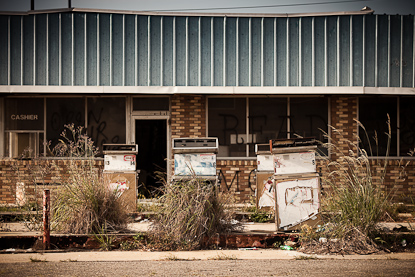 After some quick deliberation and a run back to the car to pick up my tripod, we went inside: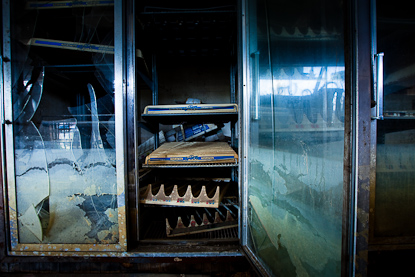 You can see the water line in the refrigerator glass: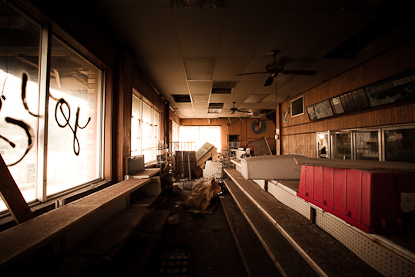 The inside was just a little bit torn apart.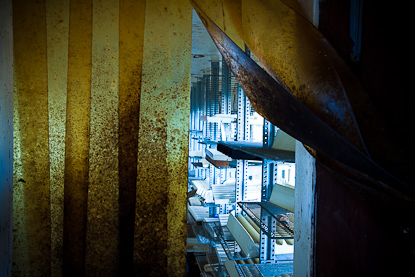 The inside of the refrigerator still smelled terrible, five years later.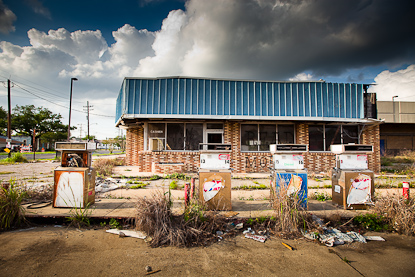 I took one last shot of the outside and we continued our adventures.