Lake Pontchartrain
These are the pump houses at Lake Pontchartrain. Â Their job is to pump water out of New Orleans during a storm and into the lake. Â They weren't running when we passed by, but the scale of these things is amazing.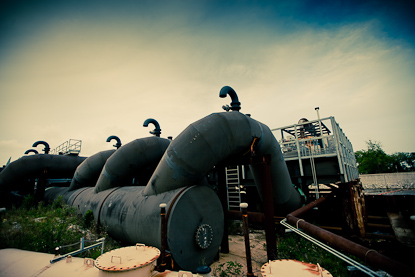 As we made our way toward the lakefront, massive abandoned boathouses lining the shore were the first things we saw, still damaged and boarded up from Katrina.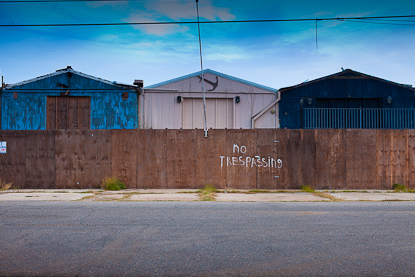 In some cases, they weren't even fenced off or boarded up. Â You can really see the scale of the damage here. Â I'm amazed that they're standing at all.

 
 
A very short distance down the road is the lake house. Â The contrast between it and the houses on the road in is amazing.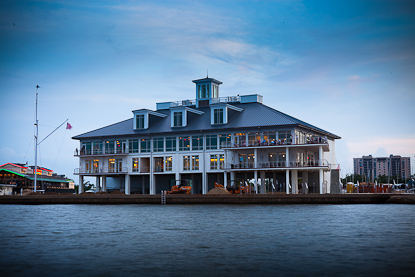 Josh wanted me to take a picture of his car:
The lake shore is lined with massive chunks of broken concrete: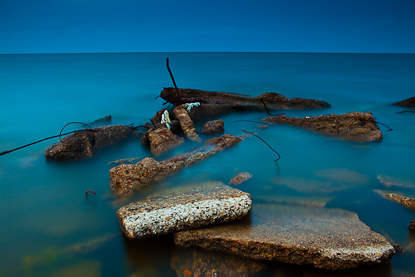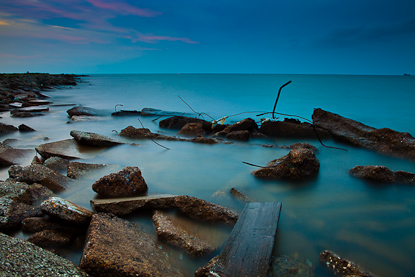 In the waning light, I went nuts taking photos of this former pier: