New Orleans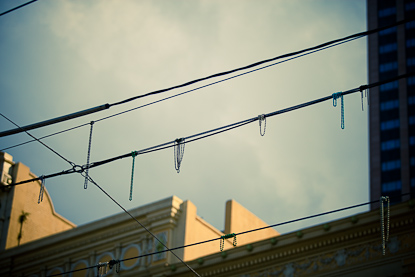 My old friend Josh came to meet me at the New Orleans Amtrak station. Â I've known Josh since the fifth grade, and we went through middle school and high school together. Â Josh is now a naval architect (he designs boats), and works for a firm in New Orleans.
The first thing I noticed right away about New Orleans is the textures of everything: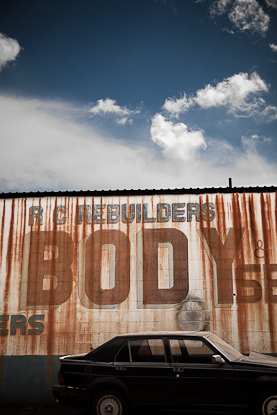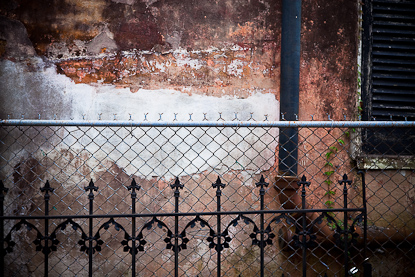 Lots of concrete and brick surfaces haven't been painted in awhile, and during the years it takes the paint to wear off, rust and simple dirt fill in the small pores in the concrete. Â The humidity definitely plays a role.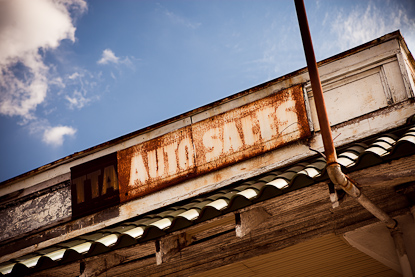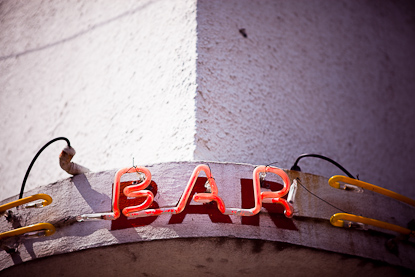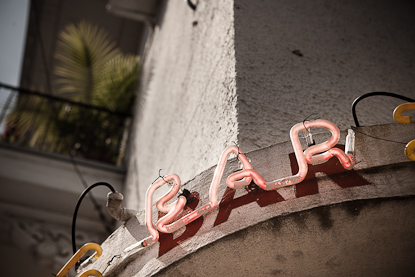 Much like San Francisco, New Orleans has some unique architectural styles that you won't find in any other place in the United States. Â Some of it is utilitarian… Â the ceilings are high to keep the inside cool in the summer, and the balconies are for when that doesn't work.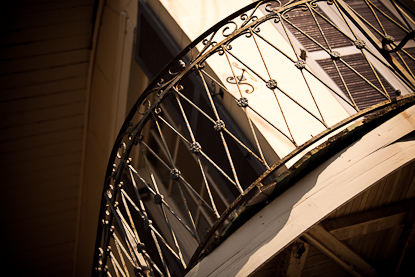 Almost all of the buildings have a certain… Â flair to them. Â Yet, this flair is old and covered in dirt and in many cases completely neglected. Â Yet some serious effort above and beyond the simple utilitarian need to build shelter went into the carpentry and painting: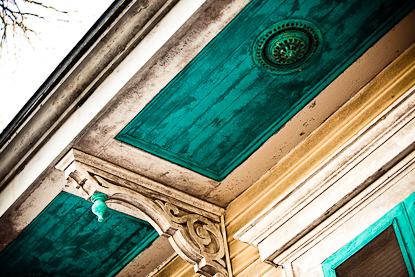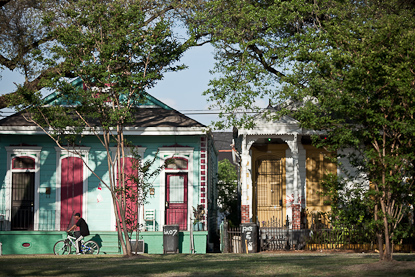 Of course, it doesn't matter where you look, New Orleans has Po-Boys: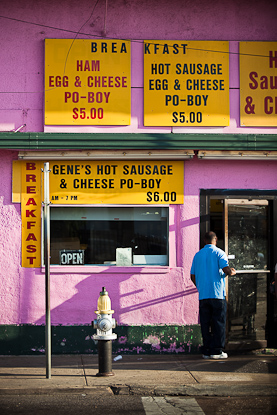 I thought it had to do with the price, but five or six dollars seems about average for a sandwich. Â Apparently it has to do with the bread. Â I'm going to research this more by eating.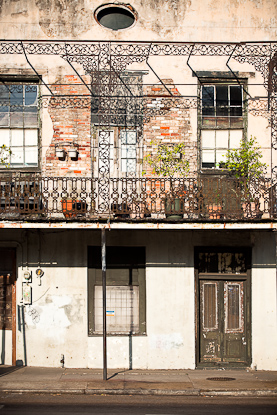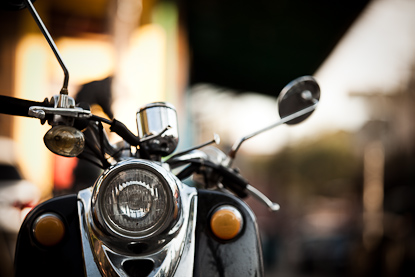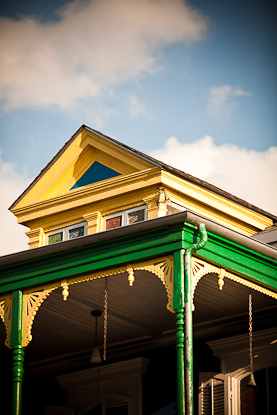 This is Josh and his dog Zack: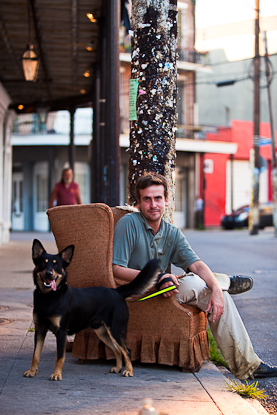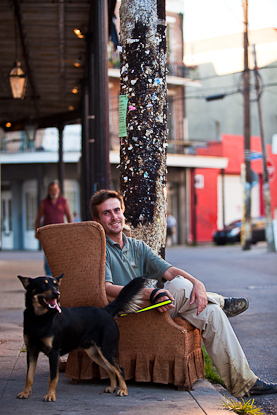 I forgot this gentleman's name, but his ability to multitask is impressive. Â I'm making it a habit to go out of my way to take pictures of people.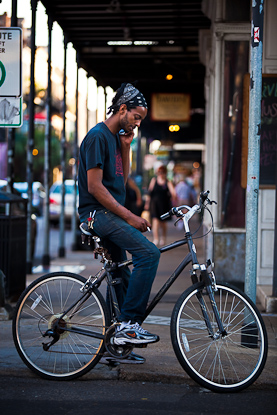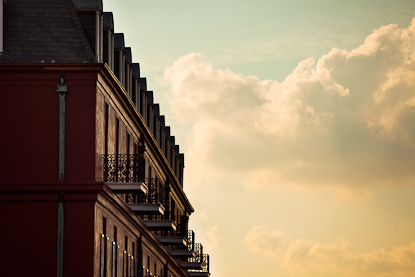 I don't think I've seen more buskers in such a concentrated area than New Orleans. Although New York City has a lot of buskers, it also has 26.82 times more people (Ilooked this up on Wolfram Alpha). If we were to determine a way to calculate busker-per-capita, I'll bet New Orleans would come out on top.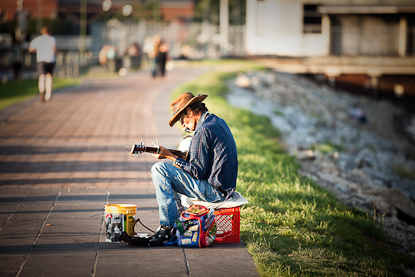 The other thing is, that all the buskers are very very good.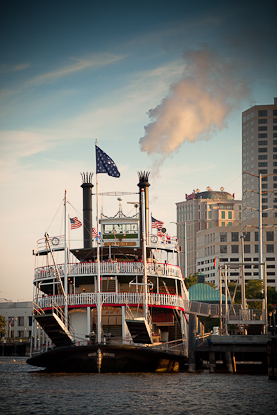 St Louis Cathedral: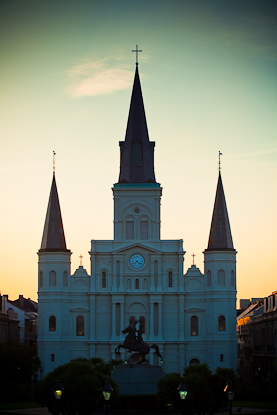 Literally across the street from lots of bars.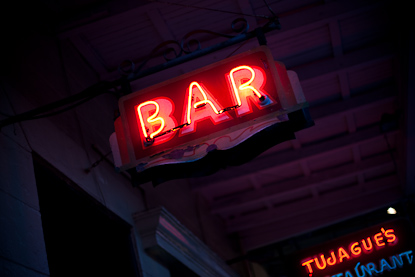 We wandered through the French Quarter on the way home as it got dark.