My last day in New Orleans was a bit of a misadventure. Â The plan was to head down to Venice, Louisiana and try to shoot something relating to the oil spill. Â I had lofty ambitions of talking my way onto a cleanup vessel for a couple of hours, but I figured I'd settle to just see what the situation was like on the ground firsthand.
Josh borrowed a car from his co-worker John, and we headed down the Mississippi river toward Venice.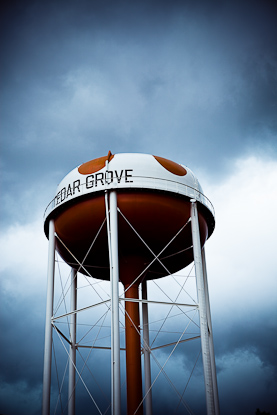 This is what Highway 23 looks like most of the way: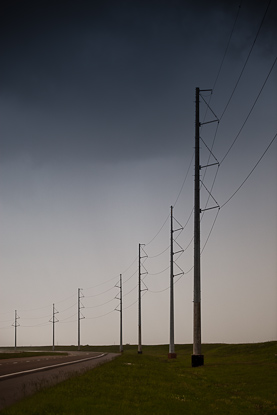 On the way downriver, the clouds were heavy and we often encountered rain. Â We made a few mental notes of places to stop and shoot on the way back during blue hour, or after nightfall when the grey skies would add to the aesthetic of the photo instead of detract.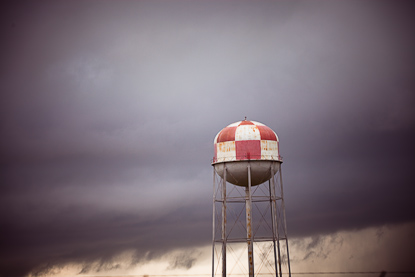 There are large levies on either side of the highway, so it's impossible to see anything on either side. Â We pulled over a couple of times when a road led to the left or right over one of the levies, but mostly we just came up to gates that looked like this: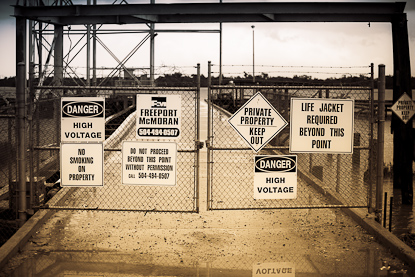 These docks abut virgin wetland: