As the Crescent left New Orleans, we headed due North until we passed the Lakefront Airport. Â I thought the geometry of the concrete freeway ramps was interesting:
We hugged the lake for miles. Â There were lots of these pilings sticking out of the water from former docks and piers: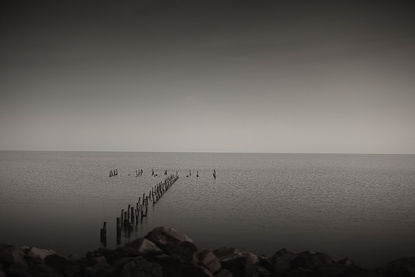 I took a short nap, and when I woke up, we were in Tuscaloosa, Alabama.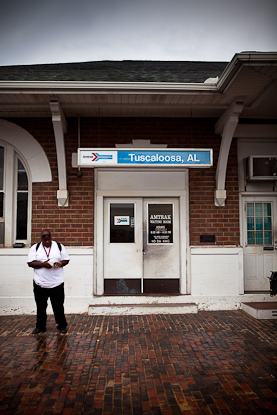 These gentlemen were loitering at the station. Â Lots of people were loitering at the station. Â The train only comes once a day, so I wasn't sure why.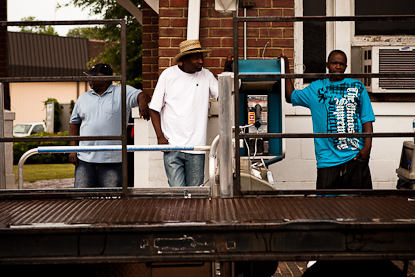 As we approached Birmingham, the rural landscape gave way to factories and old brick housing complexes.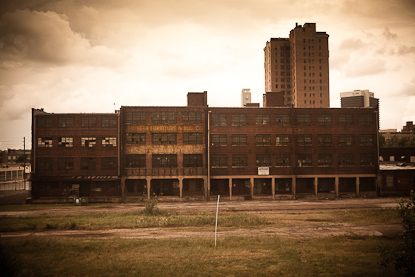 We had a short stop in Birmingham, and I took a few pictures of the station.